********************************

Our apologies for not getting any photos posted soon after the ride this year; it certainly was our intention to put some on. On the other hand, for many of us involved with the preparation for this huge event, many things at home and around the farm get put aside while we put lots of extra hours into getting ready for the ride. So when the Saddle Up is over; we have lots of catching up to do with our "everyday" tasks. As you can imagine, that takes some time to catch up with all those house and farm tasks that we put aside and before you know it we're well into summer. And as you all know, summer (and fall) are busy times around the farm! So, it wasn't our intention to not get to the photos, but we hope you understand.
Just a few memories from the ride. We always try to strive for privacy so if we've included you and you'd rather not have your picture posted; please just contact us and we'll be happy to remove it.

Hope you enjoy looking back at the 2008 Ride. Enjoy the photos!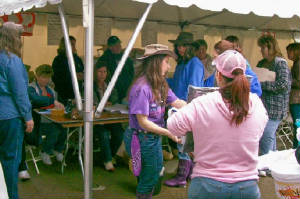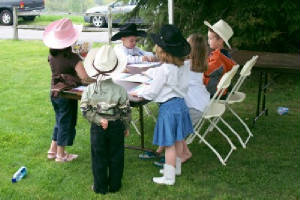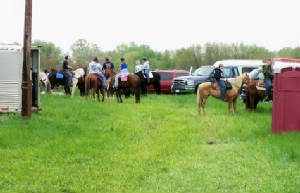 ***********************