PA - OH - WV

**IMPORTANT NOTICE**
Update for 2014: Riders, friends, and supporters -

Please read the important letter at the bottom of this page.
HOWDY!






To anyone new to our website - Welcome! We have started this website for several reasons: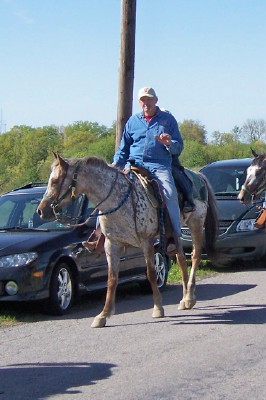 to get information about the event out more quickly




to reducing mailing costs by providing information & forms online

to provide needed information for new participants freeing up time to work on other areas of need for the event

to make information readily available 24/7 (check on things at your convenience)

to use as a source of documentation -

for

publicity, for promotion, for posterity
We have very high hopes for our website! On the other hand, please be patient as we develop it. This is a process...we will be continually adding to reach all these goals. In the meantime, enjoy watching as we build the site and check back often to see What's new!
*******************************************************
A great big thanks to all our past participants!
We wouldn't have an event without you. We're looking forward to another great ride this year and hope you'll be a part of it again. We look forward to seeing you again!
To any new riders- please join us - you'll be glad you did! Take a look at all the information on this site and make plans to join us this year. Contact us if you have any questions and we look forward to meeting you at this years ride!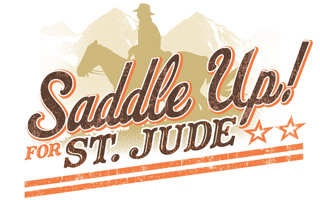 Mission Statement

****************************************************
We do this because of our love of horses.
We do this for camaraderie with other horse people.
We do this to spend time with family & friends.
But mostly we do this for the kids of St. Jude. Those that are helped while at St. Jude and the
many, many all over the country and the world that are helped through the research they do.

2014 Update / Letter to Riders, Friends, Supporters

March 28, 2014
Dear Friends,
After a couple of months of great soul searching, this message comes with great sadness and very heavy hearts. After 20 years we have decided to end our St. Jude Saddle Ups.
Our first ride began in 1992 with 15 riders, and we have come so far. In the past few years we have had 150+ plus riders on a few of the rides. Over the course of these last 20 years we have been able to send the children of St. Jude's over $253,000. How wonderful to have the knowledge that through all of our efforts, thousands of children have been given a chance at life and their families are without the burden of having to pay for their treatment. By our efforts, we mean your efforts also. There is such pride knowing that so many of you who have returned year after year have the passion for this great cause as we do.
The rides have attracted riders from Pennsylvania, Ohio, West Virginia and even California a few years. Your Loyalty, our Volunteers and Sponsors are the reason we were so successful. There are no words to express our gratitude! We would like to thank The Texas Roadhouse for their faithful dedication to our cause. Although we would like to mention everyone who has participated, it would take many more pages. Please know you will forever be in our hearts that are filled with gratitude for all you have done for us and St. Jude's.
So dear friends, Thank You, God Bless You and till we meet again "Happy Trails"
George, Cheryl and family